Celebrating our 20th year in print with a fresh new cover and answers!
"A magical thing…so good it is almost impossible to believe
it's taken humanity two full millenia to come up with it!"
– Evening Standard
London, England
Explore the international bestseller published in over 20 countries,
with over 1 million copies sold worldwide.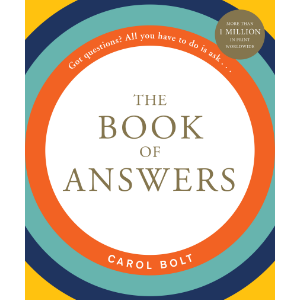 The Book of Answers® - 20th Anniversary Edition
Should you ask your boss for a raise? Call that cute guy you met at a party? Sell your stock? Tell your best friend her boyfriend's cheating on her? Wouldn't it be nice to have a handy method of handling some of life's more pressing dilemmas?
The Literary Book of Answers®
Are you certain of your future? Your job? Relationships? Money? If the answer is "no," then this follow-up to the bestselling The Book of Answers will help you find the solutions from famous works of literature—and what a wealth of advice it provides…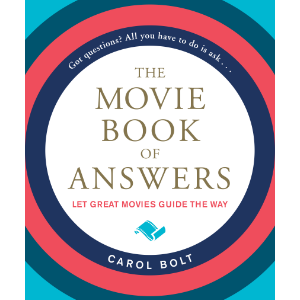 the Movie Book of Answers®
Be a know it all, or just act like one with The Movie Book of Answers! At last, sweet mystery of life you've found it! Still looking for a way to know what tomorrow will bring? Here's where you'll find the answers that only Hollywood could provide.